Medicare Advantage is a private insurance alternative to Original Medicare and Medigap (also known as Medicare Supplement). It offers additional coverage beyond what you can access through Medicare Part A and Part B and is issued by licensed, Medicare-approved insurers in all states.
Is Medicare Advantage Right For You?
You might consider an Advantage plan if you require extra coverage for things like vision, dental, prescription, and hearing services. Some plans may also cover things like over-the-counter medication, the cost of transportation to and from your doctor's appointments, adult day-care services, gym memberships, and various other services related to your health and wellness.
If Medicare considers specific treatments or care to be "not medically necessary," the Advantage plan could choose not to cover you for it. Check with your plan provider to be sure you understand what you are specifically covered for.
What Is Not Covered Under Medicare Advantage?
Since private insurance companies administer Medicare Advantage plans, coverage is not standardized. Speak to your agent to be sure you understand the details of your plan.
While covered under a Medicare Advantage plan, Medicare still pays for things like hospice, clinical research, and any new benefits that Medicare offers. All emergency medical and urgent care needs are covered.
Why MedicarePlan.net?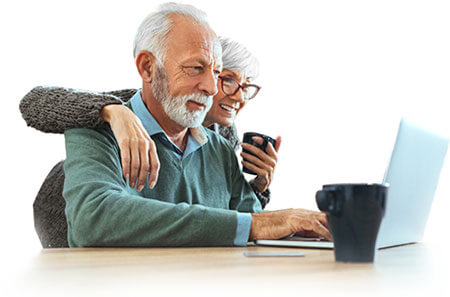 MedicarePlan.net helps you access the Medicare information you need to ensure you get the coverage you want. We connect you to licensed agents in your area who will answer all your questions and help you avoid unnecessary costs and delays.
What does MedicarePlan.net Cost?

MedicarePlan.net is free of charge to use.

What If I Have Questions?

We connect you with licensed insurance agents in your state who are Medicare, Medicare Supplement, and Medicare Advantage specialists who will answer all your questions and help you choose the right coverage for your needs.

I Already Have a Plan. Can You Still Help?

Your agent may be able to find you a plan that will lower your payments and provide better coverage for your needs.

Coverage in Your State

Speak to a licensed agent today to obtain a customized quote for Medicare plans in your geographical area.
call now