Medicare Advantage plans, also called Medicare Part C, is offered through private insurance companies and is different from Original Medicare in that it offers additional benefits like having a dedicated network of doctors and hospitals.
Other benefits may include, but are not limited to:
• $0 Monthly Premiums and $0 deductibles may be available in your area
• Dental, visions, and wellness programs
• Prescription drug covers
With so many plans to choose from, how do you know which option is right for you? MedicarePlan.net may help you explore which type of Medicare plan is right for you.
There are six different Medicare Advantage Plans, but the most common ones are:
Health Maintenance Organization (HMO)
Preferred Provider Organization (PPO)
Private Fee-For-Service (PFFS)
Special Needs Plan (SNP)
Is Medicare Advantage Right For You?
Medicare Advantage plans provide all the coverage of your Original Medicare and many also offer additional benefits at no extra cost. You might consider a Medicare Advantage plan if you require extra coverage for things like vision, dental, prescription, and hearing services. Some plans may also cover things like over-the-counter medication, the cost of transportation to and from your doctor's appointments, adult day-care services, gym memberships, and various other services related to your health and wellness. Depending on your coverage, Medicare Advantage plans can potentially help keep your costs down, while still ensuring you have the benefits you are eligible for.
What Is Not Covered Under Medicare Advantage?
Since private insurance companies administer Medicare Advantage plans, coverage is not standardized. Speak to your licensed insurance agent to be sure you understand the details of your plan.
If Medicare considers specific treatments or care to be "not medically necessary," the Advantage plan could choose not to cover you for it. Check with your plan provider to be sure you understand what you are specifically covered for.
While covered under a Medicare Advantage plan, Original Medicare still pays for things like hospice, clinical research, and any new benefits that Medicare offers. All emergency medical and urgent care needs are covered.
Get more from a Medicare Advantage plan by filling out our form or calling us to learn about these benefits and explore your plan options.
Why MedicarePlan.net?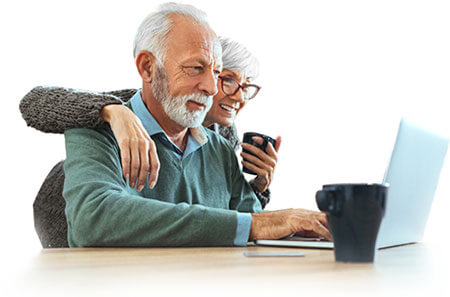 MedicarePlan.net helps you access Medicare information you may need to help you get the right coverage. We connect you to licensed insurance agents in your area who will answer all your questions and help you avoid unnecessary costs and delays.
What does MedicarePlan.net Cost?

MedicarePlan.net  is free of charge to use, no obligation.

What If I Have Questions?

We connect you with licensed insurance agents in your state who will help answer your questions and help you choose the right coverage for your needs.

I Already Have a Plan. Can You Still Help?

If you recently turned 65, are new to Medicare, have moved, or have lost coverage, your licensed insurance agent may be able to find you a plan that may help lower your payments and provide appropriate coverage for your needs.

Coverage in Your State

Speak to a licensed insurance agent today to obtain a quote for Medicare coverage options in your geographical area.
call now