Access Fitness Programs and Gym Memberships Through SilverSneakers and Medicare
Some Medicare Advantage and Medicare Supplement (Medigap) programs offer free gym memberships to help keep you active, healthy, and fit. Gym memberships are notoriously expensive. Coupled with other out-of-pocket healthcare expenses, deductibles, and co-pays, it might be financially prohibitive to pursue this avenue.
Who Can Access Medicare Fitness Plans?
Most Medicare Advantage and Medigap plans offer access to fitness programs through SilverSneakers. Speak with your licensed Medicare specialist to learn more about Medicare fitness and wellness programs available in your geographical area.
What is SilverSneakers?
SilverSneakers is a fitness program designed specifically for individuals over 65 years of age. Most Medicare Advantage plans cover SilverSneakers, offering a way for you to stay active, strong, and heart-healthy. The stronger and more fit you are, the more enjoyment you will get out of life and doing the things you love.
Through SilverSneakers, Medicare recipients have access to a network of fitness facilities, classes, and basic gym amenities, as well as health education seminars and other events that support good health and fitness.
You can use any gym location that participates in the program. There are thousands of locations across the United States, making it easy and convenient for most to access fitness programs and amenities that appeal.
Some of the activities and amenities you can enjoy through the program include weight machines, group fitness classes, yoga, aquafit, therapeutic pools, treadmills, walking tracks, tennis courts, and more, depending on the location and what they offer.
SilverSneakers also offers online education and nutrition tips and a complete online library of fitness instruction videos that you can access on-demand from the comfort of your home.
Why MedicarePlan.net?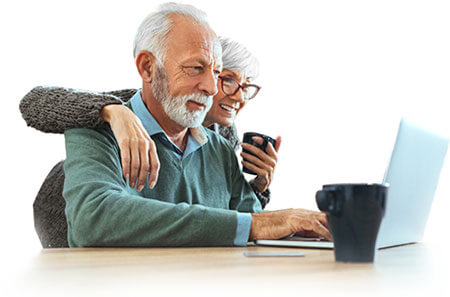 MedicarePlan.net helps you access the Medicare information you need to ensure you get the coverage you want. We connect you to licensed agents in your area who will answer all your questions and help you avoid unnecessary costs and delays.
What does MedicarePlan.net Cost?

MedicarePlan.net  is free of charge to use, no obligation.

What If I Have Questions?

We connect you with licensed insurance agents in your state who will help answer your questions and help you choose the right coverage for your needs.

I Already Have a Plan. Can You Still Help?

If you recently turned 65, are new to Medicare, have moved, or have lost coverage, your licensed insurance agent may be able to find you a plan that may help lower your payments and provide appropriate coverage for your needs.

Coverage in Your State

Speak to a licensed insurance agent today to obtain a quote for Medicare coverage options in your geographical area.
call now