Medicare and Social Security Funding
Medicare is available to all citizens and legal residents of the United States. You become eligible at the age of 65, and even if you plan to continue working, you can still sign up to receive Medicare. People under 65 who have a disability or a serious illness such as ALS or chronic renal failure could also be eligible for Medicare.
Things You Should Know About Medicare and Social Security
There is no cost for Medicare Part A, but you will not be automatically enrolled if you are not receiving social security benefits.
If you are not ready to access your social security, you will pay Medicare directly for additional plans, like Part B (outpatient) and Part D (prescriptions).
If you are receiving social security, the premiums will be taken automatically from your monthly payment.
Part A is free of charge if you qualify for social security.
The premium for Part B is based on income.
When Can I Enroll in Medicare?
If you are still working and wish to apply for Medicare, you must apply during your enrolment period, which begins three months before your 65th birthday and ends four months after. If you do not sign up during your enrolment period, you could have to pay a surcharge on top of your premium once you do enroll.
If you are receiving social security benefits, you will be enrolled in Part A automatically. Your enrollment in Part B and Part D is optional, but you must sign up through social security to access the benefits.
Why MedicarePlan.net?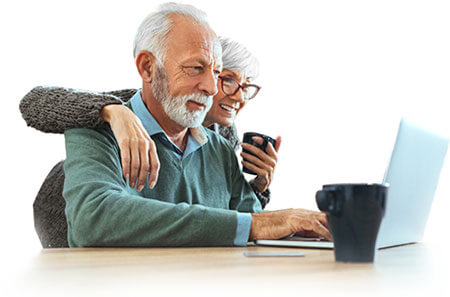 MedicarePlan.net helps you access the Medicare information you need to ensure you get the coverage you want. We connect you to licensed agents in your area who will answer all your questions and help you avoid unnecessary costs and delays.
What does MedicarePlan.net Cost?

MedicarePlan.net  is free of charge to use, no obligation.

What If I Have Questions?

We connect you with licensed insurance agents in your state who will help answer your questions and help you choose the right coverage for your needs.

I Already Have a Plan. Can You Still Help?

If you recently turned 65, are new to Medicare, have moved, or have lost coverage, your licensed insurance agent may be able to find you a plan that may help lower your payments and provide appropriate coverage for your needs.

Coverage in Your State

Speak to a licensed insurance agent today to obtain a quote for Medicare coverage options in your geographical area.
call now