Medicare Annual Enrollment
As a citizen or legal resident of the United States, you are eligible to receive Medicare benefits at the age of 65. You may access these benefits even if you plan to continue working; it does not depend on you receiving social security benefits. However, if you do not activate your social security benefits, you will not be automatically enrolled.
What is the Medicare Annual Enrollment Period?
When you first enroll in Medicare, you have a seven-month window to do so. The enrollment period begins three months before and extends four months after your 65th birthday. So, for example, if your birthday is June 15th, your enrollment period starts March 15th and ends October 15th.
If you are going to be receiving social security benefits once you turn 65, you will be automatically enrolled in Part A and Part B. If you are not yet receiving benefits, you must sign up during your enrollment period. You will then be required to pay Medicare directly for your Part B coverage.
What Happens if I Miss The Enrollment Window?
If you do not sign up for a Medicare plan during the enrollment period, you could be subject to higher premiums.
Open Enrollment Periods and Annual Enrollment Periods – What Does This Mean?
Supplemental plans, including Part D and Medicare Advantage, can be accessed during the open enrollment period, which lasts six months after you turn 65.
Additionally, there is an annual enrollment period from October 15th through December 7th, during which you can make changes to your coverage, switch, drop, or add plans as needed, without penalties. If you make no changes, your plan will remain in effect and will renew on January 1st.
Why MedicarePlan.net?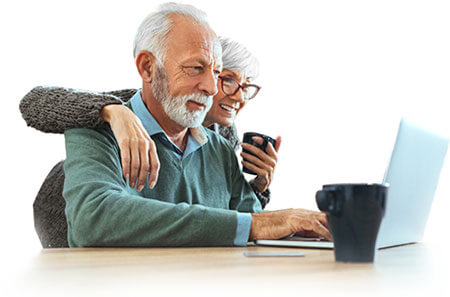 MedicarePlan.net helps you access the Medicare information you need to ensure you get the coverage you want. We connect you to licensed agents in your area who will answer all your questions and help you avoid unnecessary costs and delays.
What does MedicarePlan.net Cost?

MedicarePlan.net  is free of charge to use, no obligation.

What If I Have Questions?

We connect you with licensed insurance agents in your state who will help answer your questions and help you choose the right coverage for your needs.

I Already Have a Plan. Can You Still Help?

If you recently turned 65, are new to Medicare, have moved, or have lost coverage, your licensed insurance agent may be able to find you a plan that may help lower your payments and provide appropriate coverage for your needs.

Coverage in Your State

Speak to a licensed insurance agent today to obtain a quote for Medicare coverage options in your geographical area.
call now