General Medicare (Medicare Parts A and B)
Medicare Parts A and B are also known as Original Medicare. It is overseen by the government and provides medical coverage to those who are eligible. To access Medicare benefits, you must be a citizen or a legal resident of the United States aged 65 or older.
Medicare Part A: In-Patient Care
Medicare coverage begins three months before your 65th birthday. If you have worked and paid your taxes throughout your life, you will be automatically enrolled for Part A, and there is no charge to do so. Part A covers your medical care while you are in the hospital, in a skilled nursing facility, hospice, or receiving care in your home.
Medicare Part B: Outpatient Care
Medicare Part B covers medically necessary and preventative outpatient medical services. These can include diagnostic testing or prophylactic treatments, which are not covered under Part A. These services include doctor visits, physical therapy, and outpatient care, as well as various other Medicare-approved services. Unlike Part A, you will pay a premium for Part B. Once you have met your deductible, Medicare pays for 80 percent of approved costs, and you are responsible for the balance.
For prescription drug coverage and other medical expenses, speak to your licensed insurance professional about Medicare's other Parts, such as Medicare Advantage and Medigap.
Why MedicarePlan.net?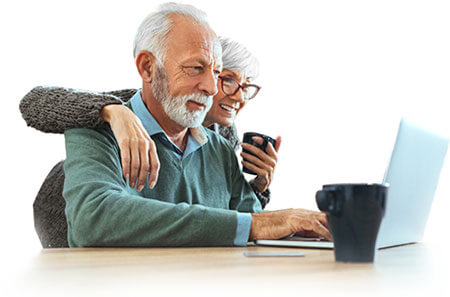 MedicarePlan.net helps you access the Medicare information you need to ensure you get the coverage you want. We connect you to licensed agents in your area who will answer all your questions and help you avoid unnecessary costs and delays.
What does MedicarePlan.net Cost?

MedicarePlan.net  is free of charge to use, no obligation.

What If I Have Questions?

We connect you with licensed insurance agents in your state who will help answer your questions and help you choose the right coverage for your needs.

I Already Have a Plan. Can You Still Help?

If you recently turned 65, are new to Medicare, have moved, or have lost coverage, your licensed insurance agent may be able to find you a plan that may help lower your payments and provide appropriate coverage for your needs.

Coverage in Your State

Speak to a licensed insurance agent today to obtain a quote for Medicare coverage options in your geographical area.
call now